Ongill offers electrical wiring repair, replacement and installation in Fort Worth, Arlington, Burleson, Mansfield, Aledo, Weatherford, Lake Worth, Saginaw, Benbrook, White Settlement and all surrounding areas in Texas.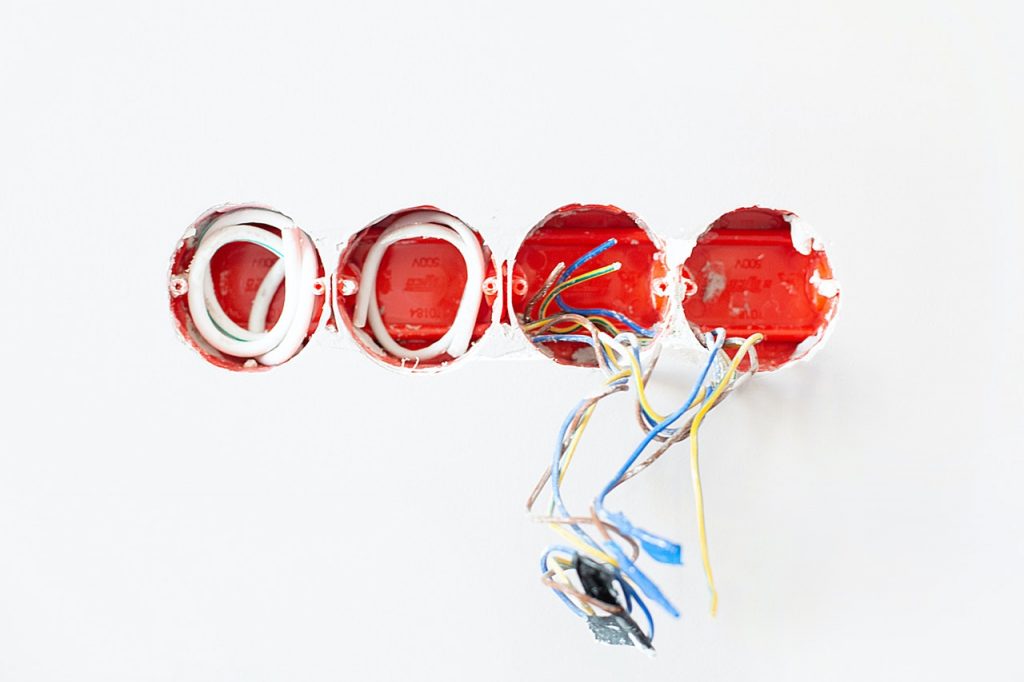 Is your house wiring older than you are? Did you just move into an older home that still has 1960's wiring? If so, it could be time to invest in a new electrical wiring upgrade. At Ongill we provide professional electrical wiring services for the Dallas Fort Worth area. Whether its a wire replacement or a whole home rewiring, Ongill has you covered.
Benefits of New Home Wiring Upgrades
Old wiring can causes headaches for property owners. In most cases standard copper wiring neesd to be replaced every 50 to 70 years. Wiring that is corroded, exposed to water, or damaged in any way can be very dangerous. Ignoring this issue can cause fire, hazards, and other major damage that can be costly. Proper wiring should be a top priority and Ongill is here to help you have peace of mind. Not sure if you need a wiring upgrade? No problem! We offer professional electrical inspection services that can help you make that determination.
Why You Should Hire a Professional Electrician for Electrical Wiring
Many property improvement projects can be performed by the homeowner. However, when it comes to anything electrical it's best to let the professionals handle it. Handling wiring can be extremely dangerous and if not handled correctly could cause injury or death. In addition to this electrical wiring that is not installed correctly could damage your expensive appliances, lighting, and electronics. When you hire Ongill you'll know your home is in good hands and all electrical wiring is compliant with current codes and regulation.
Electrical Wiring Installation and Replacement in DFW
If you are in need of electrical wiring installation and replacement in the DFW area, choose Ongill! Our certified, licensed, and insured electricians are standing by ready to handle your electrical needs. View our service areas and contact us to schedule a convenient appointment.