Electrician in Fort Worth
Ongill offers a broad range of electric services in the Dallas Fort Worth area. Our technicians are trained, licensed, and insured and they provide each customer with exceptional services for both big and small projects. They have been trained to go the extra mile to solve problems with excellence.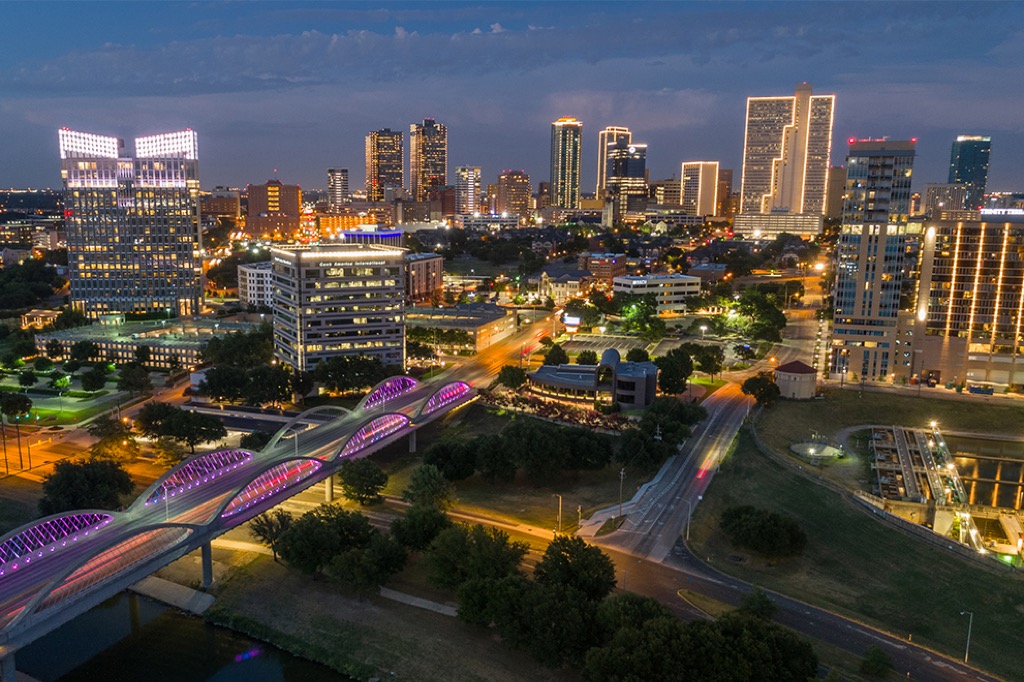 Electrician in Fort Worth, TX
Every electrician in Ongill has undergone extensive training with certification from the state of Texas to perform the electrical works they have been trained for. This is all part of the "Ongill Promise" which is to ensure that each one of our customers' expectations are exceeded. Ongill offers a variety of services which include ceiling fan replacement, electrical contractor services, electrical inspection, residential lighting, commercial lighting, landscaping lighting, Tesla charging station installation, and more! To see a list of our services click here. If you are in the Dallas Fort Worth area and are not on the list of service areas contact us to see if we are able to provide services to your location.
Ongill offers professional and excellent electrical repair, ceiling fan installation, electrical wiring, home generator installation, and more in Fort Worth and other surrounding areas in Texas. Ongill combines the brainwork of highly skilled, qualified, and competent technicians who are not only licensed and covered by insurance but also competent and ready to deliver the best of their skills. We fully ensure that your satisfaction and peace of mind are certain.
Ongill offers professional electrical repair, ceiling fan installation, electrical wiring, home generator installation, home generator installation, and more electrical services in Fort Worth and other surrounding areas. These services are delivered by the flawless expertise of our seasoned professionals. In today's day in age, having reliable electric power supply is crucial and extremely important to living and enjoying life as well as running a business, and having fun. That is why it is very important to hire the best electricians in the industry. At Ongill we are here for you to serve you and ensure your experience is the best because we believe so much in excellence and the delivery of our best services. Regardless of how big or small the project is, our professional electricians are punctual and will arrive on time fully equipped and prepared for swift and efficient completion of their tasks. They will be with you throughout it all and complete the job to your utmost satisfaction without any time wasted. We are fully confident in the fact that our electricians are capable of offering outstanding customer service and are ready to ensure they go above and beyond to exceed your expectations. If you are in need of an electrician in the Fort Worth or surrounding area, reach out to us! The earlier you decide on choosing Ongill, the better for you.
Electrical Repair in Fort Worth
Our experts at Ongill are proud to offer professional electrical services for Fort Worth residents and business owners. We provide residential, commercial, and landscaping solutions, as well as electrical panel upgrades, electrical wiring, installation of industrial and home generator, and any electrical related service you can think of. If you are looking for an experienced Fort Worth electrician contact us! 
Why Hire an Experienced Fort Worth Electrician?
It's only natural to want to save money and do attempt to complete projects around the house yourself, and sometimes this is completely okay to do. Basic and minor home repairs and maintenance can oftentimes be performed by the homeowner without considering the risk of hazards or further increased damage that may arise. Anything regarding electricity, however, should not be DIY'd. Leave electric work to the professionals. While it may seem like you can perform tasks like electrical repairs, connection and maintenance by yourself, one small mistake can cause costly damage to your appliances and electronics, cause some injury to your health or cost you your life (zap!). Contact us today to have us come out at your convenience for your next repair, installation, or inspection.
Exceptional Electrical Services We Offer in Fort Worth
Ongill is confident in its ability to offer a variety of electrical services to the Dallas Fort Worth area without causing unnecessary headaches for your home or business or wasting your time.
Having a safe home or business is a major concern for our team of Fort Worth electricians who are trained to offer safety and faultless solutions. As a unique expertise that provides the best solution to electrical services with an extensive background in the industry. Every electrician employed by Ongill is an excellent, well-trained, insured, licensed, and certified electrician. They guaranteed to be a skillful expert in the following DFW electrical services listed below.
Need a Reliable Certified Electrician in Fort Worth?
If you need a certified electrician in the Fort Worth or surrounding areas, choose Ongill! We have trained, certified, licensed, and insured electricians who are standing by and ready to handle your electrical needs. View our service areas and contact us to schedule a convenient appointment for the professional services of our electricians. Be rest assured you will be in trusted hands.