Electrician in Weatherford
Ongill offers professional electrical repair, ceiling fan installation, electrical wiring, home generator installation, and more in Weatherford and other surrounding areas in Texas.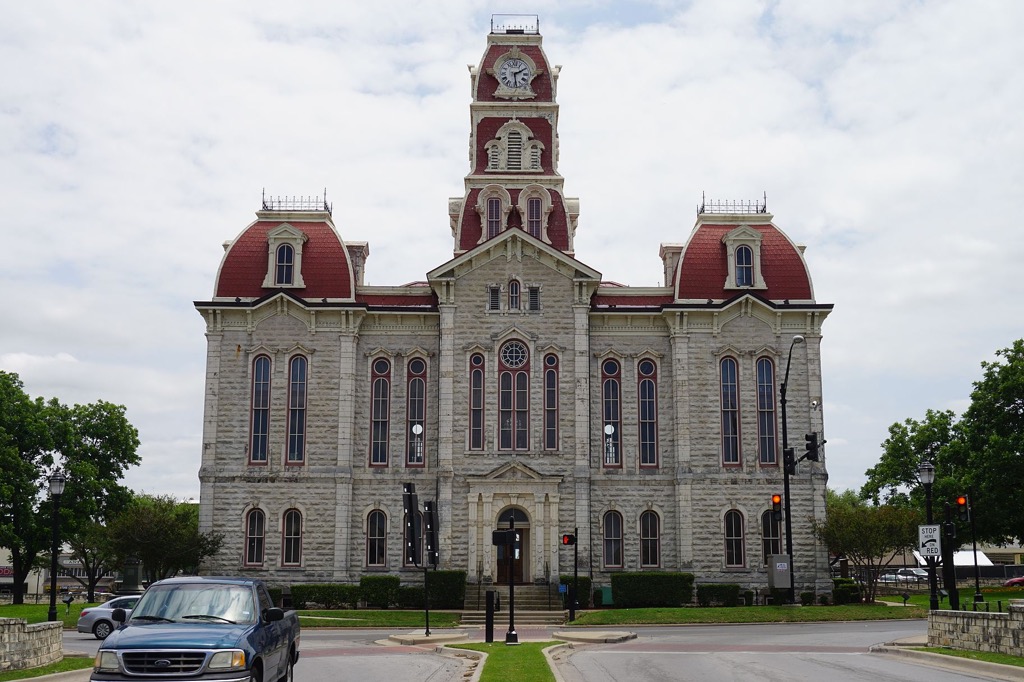 Electrician in Weatherford, TX
Ongill Electric provides its customers with professional electrical services and repairs such as electrical wiring, home generator installation, ceiling fan installation, and much more. Ongill Electric expert electricians serve the city of Weatherford and all surrounding areas in Texas for all your electrical needs.
From installing Tesla charging stations in your place of business to installing ceiling fans, and even electrical inspections and repairs, we can do it all. No job is too big or small for us, we can handle it all! Whenever you need any electrical work done at your home or place of business, you can give us a call to have a professional electrician sent right to you.
Contact us today to schedule an appointment and find out what we can do for you!
Electricians in Weatherford, Texas
Having proper electric work is crucial to many everyday activities for individuals and businesses. From doing payroll through a computer program to being able to keep in touch with your family members through social media, you need electricity to do it all. Plus, with many things in a home relying on electricity to function, you need your power working properly to pay bills and run your dishwasher. Ongill professional electricians can provide home generator installation, ceiling fan installation, electrical wiring, and much more so you have the power you need at all times.
It is imperative to hire the best electricians to get the job done, and with Ongill's professionals, you will get just that. Our experienced professionals will be able to handle whatever size job that needs doing whether it is large or small and they will work with you through it all.
Our company focuses on providing top-notch customer service and total satisfaction, so you will be treated with the respect you deserve throughout the process and get the best electrical work as well. From installing lighting throughout your home or business to electrical outlet replacements, we can do any job needed. We now offer installation of Tesla charging stations at approved business locations!
If you need any electrical work done on your home or business in Weatherford, contact us to get started today!
Electrical Repair in Weatherford
The electricians at Ongill have the experience and expertise to offer all professional electrical services for all business owners and residents in Weatherford, Texas, and the surrounding areas. We have the experience to provide commercial, residential, and landscaping solutions for your convenience but can also handle all wiring repairs, electrical panel upgrades, and everything else that you will need.
We have experienced professionals who can take care of all your electrical needs, so you don't have to worry about the job not being done properly. Our experts will inspect their work to ensure that everything is done safely and correctly.
If you are in need of an expert electrician for your home or business, then feel free to contact us and have an Ongill electrician take a look at all your electrical issues!
Why Hire an Experienced Weatherford Electrician?
Many people are experienced in do-it-yourself repairs and projects around their house, and more people are learning how to do small fixes themselves. This is a great way for businesses and homeowners to save money and, most of the time, the work that you need done is fairly simple. This allows you to do the work yourself without running into any major problems along the way. But this doesn't apply to all repairs.
When it comes to handling any electrical work, you do not want to attempt to do these repairs yourself. Even small repairs can end up costing you a lot more money in the long run if something goes wrong, and it can be very dangerous for you as well. Crossing wires or allowing certain ones to touch could cause you to be electrocuted, which can be dangerous for your health, especially in those who have pre-existing conditions. So, you should leave all the electrical work in your home or business to the professionals at Ongill and keep yourself and your home or business safe.
With years of experience, our expert electricians can get your electrical work done without any problems occurring and they will make sure everything is done correctly and safely. This will not only save you more money in the future but will also ensure that you will not have any dangerous electrical issues to deal with further down the road.
Give us a call the next time you need electrical work done and we will have one of our many professional electricians come by to assist with l repairs, inspections, and installations. Call today!
Electrical Services We Offer in Weatherford
Ongill Electric offers several different services that you can set up an appointment for, and the list below will allow you to get the details about every service we provide and what we can do for you. Get more information by calling Ongill professionals today to see what services we have available to fix your electrical problems.
Need a Reliable Certified Electrician in Weatherford?
Do you need a reliable electrician in Weatherford, Texas? You don't want just anybody handling your electrical work, so not why not call in the professionals who know how to take care of any situation? Ongill professionals know the area and will be able to take care of all your electrical needs. From installations to inspections, we will take care of everything from start to finish, so you don't have to worry about anything.
Whenever you have any size electrical issue or repairs needed in your home or business, give Ongill Electric a quick call and we will send an expert electrician out to your location to fix the problem or to handle the installation.
Take a look at all of our service areas and contact our company to schedule your first appointment to get started today!